Go live with PayIt in as little as 90 days
When most people think about government IT projects, well, speed isn't exactly the first word that comes to mind. But you're eager to serve your community more efficiently, and your residents are ready to switch to online transactions.
That's why we created a platform and implementation tools that are designed to go live fast. So your team gets value right away – and your residents do too.
Start collecting revenue with PayIt in 3 steps
Unlike other solutions, PayIt uses configurable workflows to get you up and running in months, not years.
Discover
We learn your specific needs including business rules, legal requirements, and integrations.
Build & test
We configure your solution, integrate with your system of record, and run tests to ensure data is flowing properly.
Go live & grow
We help you launch PayIt to your community so you can start collecting revenue.
They said, "Government projects take years to launch." We said, "Why does it have to be that way?"
Sure, digital transformation is a marathon, not a sprint. But we run it with you, making sure you get wins along the way.
Collaboration in the cloud.
PayIt software is cloud-native, so collaboration between our launch team and your crew is straightforward during implementation. It's easy to add features or services over time. And when we improve our software, updates are shipped to you automatically.
Configurable, not custom.
Custom software that takes forever to install and costs a fortune to change is yesterday's news. But that doesn't mean we are one-size-fits-all. PayIt will be configured around your workflows and business rules – and when those change, it's easy to make updates.
Big things start with the basics.
PayIt makes it easy to start with the most essential use case and build from there. In fact, that's how most of our clients work with us. We'll get the most important service live right away, then add features and new services over time.
Plug and play.
PayIt integrates with the other systems your team uses – even if they are decades old. Whether via API or flat file, our team does the heavy lifting to get systems playing nice together. Then we make sure your data is flowing accurately before we go live.
Easy to buy.
PayIt's government-friendly pricing model and existing contracting vehicles make it easy to get started. You don't have to wait for the next budget cycle or procurement process to upgrade your digital resident experience.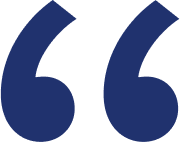 I have never worked with a vendor project team that is as professional, diligent, and customer-centric as PayIt. All of the staff are incredibly talented and amazing at what they do.
City of Fort Smith, Arkansas

These agencies launched in just…
Utilities, Property Taxes, and Citations
State of North Carolina DMV
Vehicle Registration Renewals
"We're with you every step of the way."
"Our team is ready to help you go live fast – the right way. That means we work closely with you to understand how you serve your community, how your team operates, and what systems you have in place. Then we bring it all together to launch a service your team and residents will love. And if requirements change, we'll dive back in with you to reconfigure your solution."

Jason Powell
Director, Implementations
Find out how quickly you can go live with PayIt