Easier for Everyone: Resident Experience
A digital government profile that goes everywhere residents go
Provide a secure, modern, and comprehensive account experience for your residents. Show them what they need to pay and when. Allow them to easily complete transactions and store documents and receipts.
Stored payment methods are just the beginning
Build resident trust, reduce support interactions, and drive adoption of additional services, even across agencies and geographies.
Meet residents where they are
Government services are delivered by separate province, state, county, and city agencies — but residents don't want to worry about those nuances. PayIt gives residents a single profile — even across agencies and geographies — so they get what they expect: a simple, safe way to access any service in one place.
All-in-one account
Any PayIt government service can be applied for, managed, and stored in the resident's account. Instead of visiting siloed websites for individual services, residents get a profile with a single login, complete transaction history, receipts, documents, licenses, and upcoming bills — complete with dynamic reminders and quick-action navigation. That means fewer support requests — freeing up agency staff for more important work.
Built-in adoption for new services
Ours is the only government profile and wallet that moves with residents across agencies and jurisdictions. If your state, municipality, or other jurisdiction is already using PayIt, you gain a built-in user base since the same profile may be logged into to process any other service. This means your residents can find services from vehicle registrations to utilities and property taxes all in one place — and you benefit from built-in users just waiting to interact with you online.
6+ million
resident accounts created in North Carolina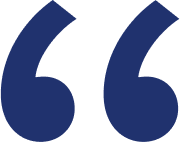 The experience provided by PayIt has resulted in substantial collection of tax revenue by the Trustee's office. Our users can handle their properties in one place, and we can collect payments with ease.
Shelby County Trustee, Tennessee

Interested in our resident experience?
Our experts are happy to delve into more detail. Get in touch to discuss how offering a single digital account benefits residents and government agencies alike.