Deliver the ideal customer experience for any type of government transaction
Serve residents with intuitive workflows for any type of interaction with your agency. Configure each workflow to your exact needs.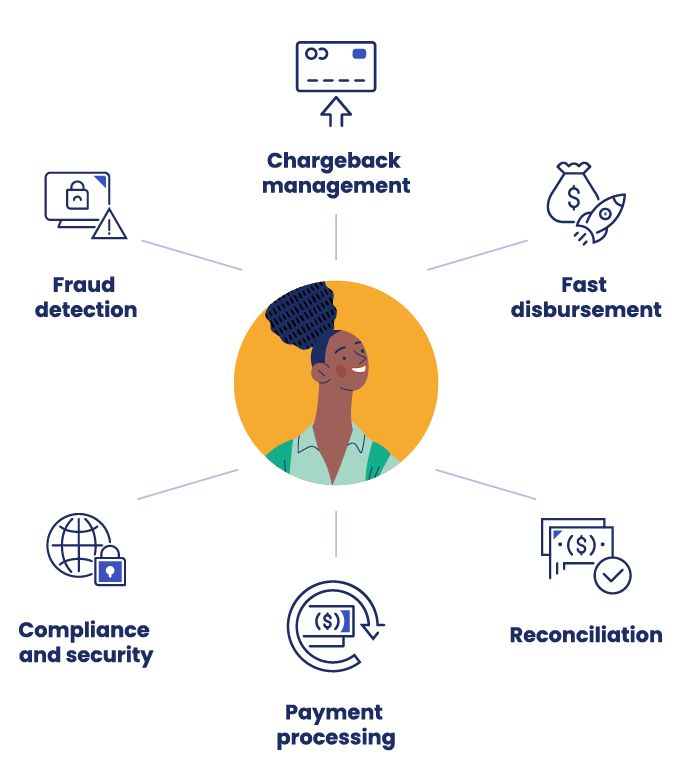 Integrated payments. So you can avoid the headache of a DIY project.
Everything you need for secure payment processing is built into the PayIt platform. Skip the hassle of connecting to a website to a payment processor and gateway. Reconciliation, fraud detection, and PCI compliance are all included. So you get more time to focus on service delivery.
Choose your channels
PayIt is designed to get your residents to go digital. But you may need to provide traditional options to those who aren't ready for change. Offer the channels your community needs with PayIt.
Platform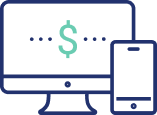 Retail / Cash
Interactive Voice Response (IVR)
Point of Sale (POS)
Give residents one central place for all their government business
Let residents access transactions, official documents, action items, payment methods, and more. Residents can access any services available through PayIt — even in other cities and states.
Get real-time revenue visibility and support residents efficiently
Manage transactions and optimize revenue performance with ProSight.
Help your staff provide better support by keeping them updated in real-time, and making it easy to issue refunds.
Gain insights that help you make informed decisions about payment reminders and communication strategies.
See how much online revenue you're collecting, which channels residents are using, and year-over-year adoption trends.
Make on-time payments the norm
Get advanced payment features other solutions don't have:
AutoPay
Let residents set and forget payments, so they never miss another one.
eBilling
Send digital notifications and reminders, so bills don't get buried in the mailbox.
Partial Pay
Let residents pay what they can, when they can. Because a partial payment is better than no payment.
Integrations: Done. For. You.
Integrate with any system of record. The best part? Our team does the heavy lifting.

Secure. Compliant.
And built for government.
Our platform is built to meet or exceed the most stringent government requirements.
PCI-DSS Level 1 Service Provider
FedRAMP authorized
Hosted on AWS GovCloud or AWS Canada Region
SOC 2 Type 2 compliant
Infosec program based on NIST-800 series standards
ISO 27001 & 27018 certified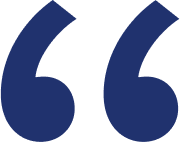 More than 96% of our users completed an online payment without any need for support this tax season. Residents say they don't expect it to be so easy, but it is!
Jackson County, Missouri

SaaS means less hassle
PayIt uses a software-as-a-service model to avoid the burdens of custom and on-premise solutions.
Fast deployment
Automatic feature updates
No more costly change orders
Get started in as little as 90 days.
Simpler transactions may be closer than you think.
Find out if PayIt is right for your community.