Client Success
Meet your new vendor strategic partner

I can't think of anybody that hasn't said 'I have ownership in this.' We've called PayIt at 9 pm at night, and someone has been there.
City of Fort Smith, Arkansas

Work with a partner who wants you to succeed as much as you do
Our team of government experts will work closely with you from day one to understand your specific needs and align on your goals.

Whether you want to increase online revenue collection, improve the customer experience, or make your agency work more efficiently, we're here to make it happen.
Get a dedicated success team. Not a 1-800 number.
Most government vendors hand you a 1-800 number and disappear until it's time to renew your contract.
With PayIt, you get close support from a team dedicated to helping you succeed: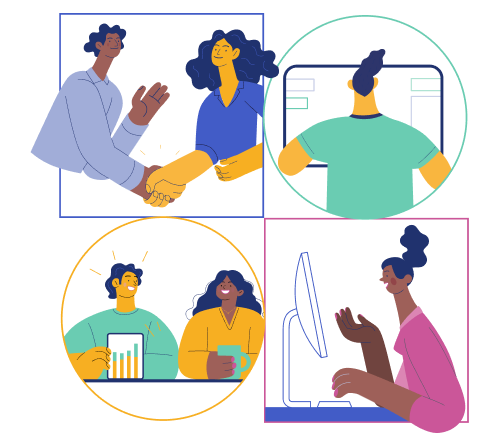 Client Success Manager
Your main contact & strategic partner
Implementations & Technical Team
Sets you up for success & maintains integrations
Adoption Marketing Team
Helps increase resident adoption and usage
Client & Customer Care
Support teams for you and your residents
Jean Nobile
Senior Vice President of Operations
"We're by your side as you modernize."
"We're your wingmen (and women) as you work through all of the challenges of going digital – the technical aspects, business processes, and people elements. Together we'll get the solution working perfectly, make sure it's intuitive to your team and your residents, and then help you promote the service in your community. Our clients' goals are our goals – and our #1 priority is to achieve them."
Boost resident adoption,
year after year
(after year)
Unlike other vendors, PayIt takes an active role in getting your residents to use our platform. Our Adoption Marketing team will help you grow your community's usage of the platform — not just when you launch, but year after year.

And with quarterly strategy sessions, our team will bring you data-backed recommendations to improve your customer experience, increase adoption, and help your agency work more efficiently
Find out if PayIt is right for your community
Get answers to all your questions about PayIt.