Solutions
Discover how PayIt helps you simplify the way you serve your community
Property tax
Simplify tax season for everyone
Collect more revenue. Collect it faster.
Make it easy for residents to pay property taxes anytime, anywhere, and from any device.

With eBilling, payment reminders, and AutoPay, PayIt gives your residents everything they need to pay their property taxes on time, every time.
Fewer checks to process.
Fewer calls to handle.
Make tax season a little less taxing. By getting more residents to pay taxes online, you dramatically reduce the number of checks, phone calls, and in-person visits you need to handle.

So your staff can spend less time handling transactions, and more time on higher-value work.
Now your residents can…
Securely view tax and transaction documents
Do business with your agency without stamps, envelopes, or office visits
Pay and manage real estate and property taxes in one place
Get payment reminders and set up AutoPay to avoid late fees
And much more
The city of Grand Rapids switched to PayIt and…
Increased revenue collected from electronic payments by
Decreased mailed-in
checks by
Motor Vehicles
Automate up to 39% of transactions
by this time next year
Put the brakes on foot traffic, phone calls, and paperwork
Build the ideal customer experience for any type of digital transaction, from renewing a license to ordering a vanity plate.

By making it easy for residents to interact with your agency online, you can reduce the number of walk-ins, phone calls, and paper checks your staff has to handle.
Put your residents in the driver's seat
The PayIt platform includes a central hub for residents that stores their documents, vehicle information, transaction history, payment methods, and more.

With everything in one place, residents can always find what they need, when they need it. So they don't have to call to ask about their VIN or the expiration date on their vehicle registration.
Now your residents can…
Pay online for registrations, renewals, titling, and more
Request custom and special interest plates
Get payment reminders and notifications for renewals
Access official documents from any device
And much more
The North Carolina DMV switched to PayIt and…
Increased online revenue collected by
Decreased office wait times by
Outdoors
Achieve your conservation mission by engaging outdoors enthusiasts
Manage all things conservation in a single place
Bring everything together in one platform: your customer database, licensing and permitting, events management, mobile experiences, engagement tools, and payments.
Connect with customers to increase R3
Reach and engage outdoor enthusiasts with easy-to-use digital marketing tools. Use digital advertising, direct messages, push notifications, and more to engage and activate hunters, anglers, hikers, and campers – and keep them coming back year after year.
Now your residents can…
Easily access and enjoy the outdoors
Securely purchase hunting, fishing, and other licenses and permits
Register off-highway recreational vehicles and watercraft
Sign up for trainings, events, and volunteer opportunities
Store digital documents and receipts
And much more
Courts, tickets & fines
Make it easy for residents to pay fines online
Reduce foot traffic and phone calls
Let residents pay fines, submit pleas, and check the status of their cases, anytime, anywhere and from any device.

Since it's so much easier for residents to complete these tasks online, they'll have little reason to call or walk in, freeing your staff to focus on higher-value work.
Configure PayIt for 100s of different scenarios
You may need to collect a lot of specific information for many different situations.

PayIt is highly configurable, so you can use it for virtually any type of interaction, from collecting fines to receiving pleas — no matter how complex your business rules are.

Plus, PayIt integrates with your court management system to keep your data in sync.
Now your residents can…
Find and manage case and citation status
Pay fines and fees online
Submit pleas
Get email notifications
View paid fines, receipts, and documents
And much more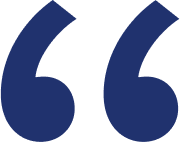 PayIt expands the options we can offer to our customers, whether they come into the courthouse or take advantage of our expansive online services. PayIt helps us improve efficiencies and frees our Clerk team to refocus their time and efforts on other areas of our business.
Palm Beach County, Florida

Utilities
More on-time payments. Less paperwork.
Make revenue flow in faster
Help residents pay on time with advanced payment features other solutions don't have. With eBilling and AutoPay, residents can set and forget payments — so they pay on time, every time.
Fewer bills to mail. Fewer checks to process.
By making it easy to manage utilities and pay bills online, PayIt helps you dramatically reduce paperwork, check processing, and postage, freeing your staff to focus on what matters most to your community.
Now your residents can…
View and pay bills online
Manage multiple utilities in one place
Link accounts to streamline bill payment
View monthly usage
Get eBills and enroll in AutoPay
And much more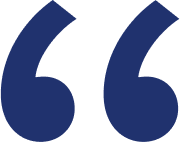 PayIt is a configurable product that allows us to offer the services we want and need to our residents. The team at PayIt is top notch and they provide quality assistance. I would highly recommend it to someone looking for a product like this.
City of St. Louis, Missouri

Tolling
Collect revenue faster by making payments more convenient
Pave a smooth road for toll payments
Drivers are less likely to procrastinate paying when it's easy to do so. Use PayIt to give drivers a range of payment options, including quick and easy online transactions. So you can collect revenue in the fast lane.
Your way (or the highway)
You have unique business rules for every workflow, from toll payments to tag renewals. PayIt is highly configurable, so it works exactly the way you need it to. With PayIt, you can simplify almost any type of transaction between your agency and drivers.
Less mail. Less paperwork. Less hassle.
How much time does your agency spend processing mail? With PayIt, you can dramatically cut the amount of mail your agency receives by offering drivers simple digital payments that don't require any manual processing.
Now drivers can…
Pay tolls online
Store payment methods and set up AutoPay
Link multiple accounts for one-stop household management
View receipts and toll transaction history
Order, renew, and manage electronic toll tags
And much more